As one of the top places to list your business online, it's more important than ever to ensure you're optimizing your Google Business Profile for local search. Once you've claimed your free business profile, the next step is to confirm all your information is complete, error-free, and ready for customers.
Keep in mind that your business may not always appear in Search even if it appears in Maps. However, if your Google Business Profile is missing entirely, there may be other factors at play. Some of these factors can include an unverified profile, a suspended listing, or a core algorithm update.
While there's no way to guarantee your listing is shown due to Google's ever-evolving algorithm, there are a few actions you can take to give your business profile the best chance of being seen in search results. Keep reading for tips on how to set up your Google Business Profile for SEO.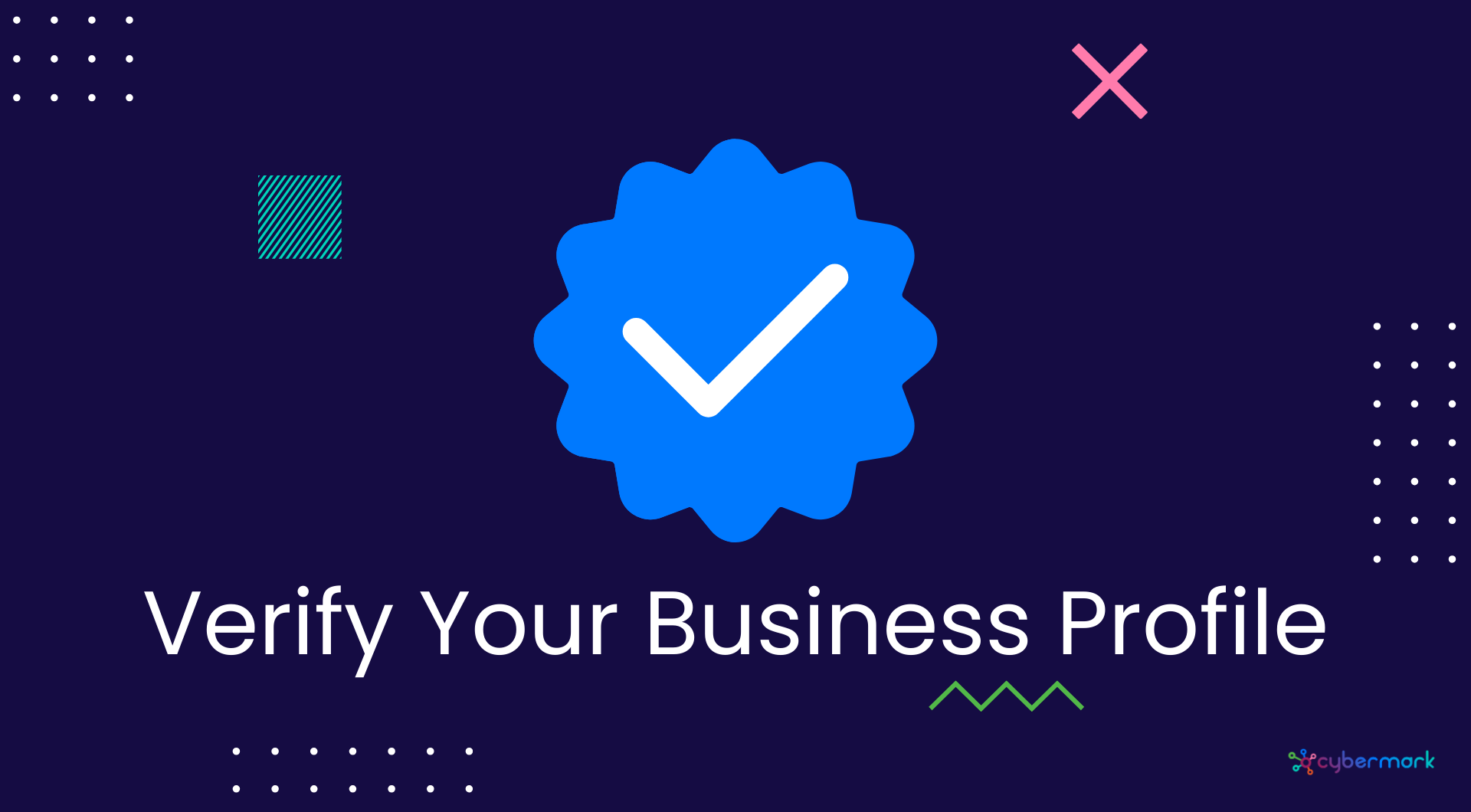 Claim & Verify Your Google Business Profile
If your business isn't showing up on Google Maps or Search, it may not be verified yet. Make sure you claim your business on Google and verify the listing as soon as possible. Verification allows your business to appear on Google Maps and is a prerequisite for visibility in search results.
How to Verify Your Google Business Profile
Google offers several methods to verify your business which typically include postcard, phone, or business video verification. After you create your profile, you will be able to log in and verify your profile directly from the dashboard. Once you click the "Get Verified" button, you will be given a series of prompts that lead to the different verification options.
Note that Google Business Support will automatically display a combination of verification options. While you cannot change the verification methods, you can contact support if you have trouble achieving the verification method. Here's some more information about the three common verification options we see here at CyberMark.
Mail Verification
The mail verification method is when Google Business sends a postcard to your business location with a 6-digit verification code. The postcard is typically received within 5 days. Once you receive the postcard, you'll be able to finish the verification process from your dashboard by inputting the code.
Make sure that your address is correct on your business listing before verifying via postcard. If the wrong address is on the listing after you request the postcard, you'll have to contact Google Support for assistance.
Additionally, you'll want to contact Google Business Support if the postcard does not arrive within the 5-day period. You can also have the code "resent" via your Google Business Dashboard.
Phone Verification
Phone verification is the quickest method available. If Google presents this as an option, we recommend using it. After you select phone verification, you'll be asked whether you'd like to receive the code via text or call.
Remember that the call will automatically go to your business location's phone number, so if you're using a landline for your location, be sure to select call. You'll then receive an automated call with a 6-digit code for you to enter into your business profile. Once this is complete, your profile should be verified.
Business Video Verification
For the business video verification, you will need to create a video showcasing your business's location, operations, and ownership. You will need a mobile device to complete this verification step and ensure that you record each requirement listed by Google Business. After uploading the video, Google will review it to verify your business.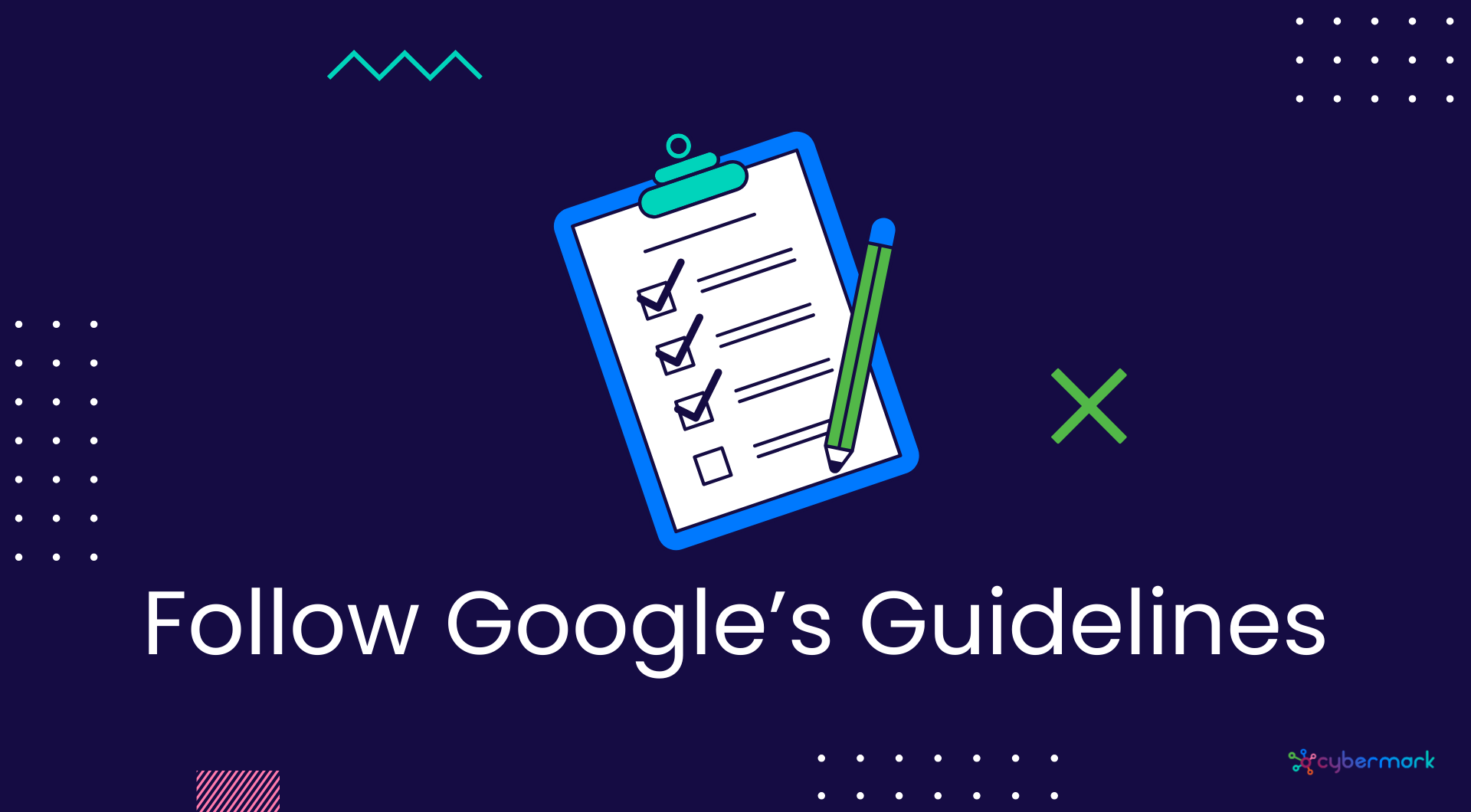 Follow Google Business Profile Guidelines
Optimizing your Google Business Profile for search also means following the guidelines. For the most part, this means ensuring your core information reflects your business accurately at all times. This includes your business name, address, phone number, and categories.
Your name, address, and phone should match your physical storefront as well as any online documentation of your business. Ensure that your website and any other listings all match what you have on your profile and physical location. It's also important to select the most relevant categories available to your business.
Some common violations we see at CyberMark include adding location descriptors to business names, using PO boxes as your business address, or not hiding the address for a service-area business. You should also note that Google Business may ask you to re-verify your profile if you change any of your core information. In this case, it helps to have a picture of your storefront, a copy of your business license, or a utility bill addressed to your location with the correct business name.
Following the guidelines not only optimizes your profile for search but also prevents profile suspension. Stay up to date with the latest Google Business Profile guidelines and make sure you are always complying.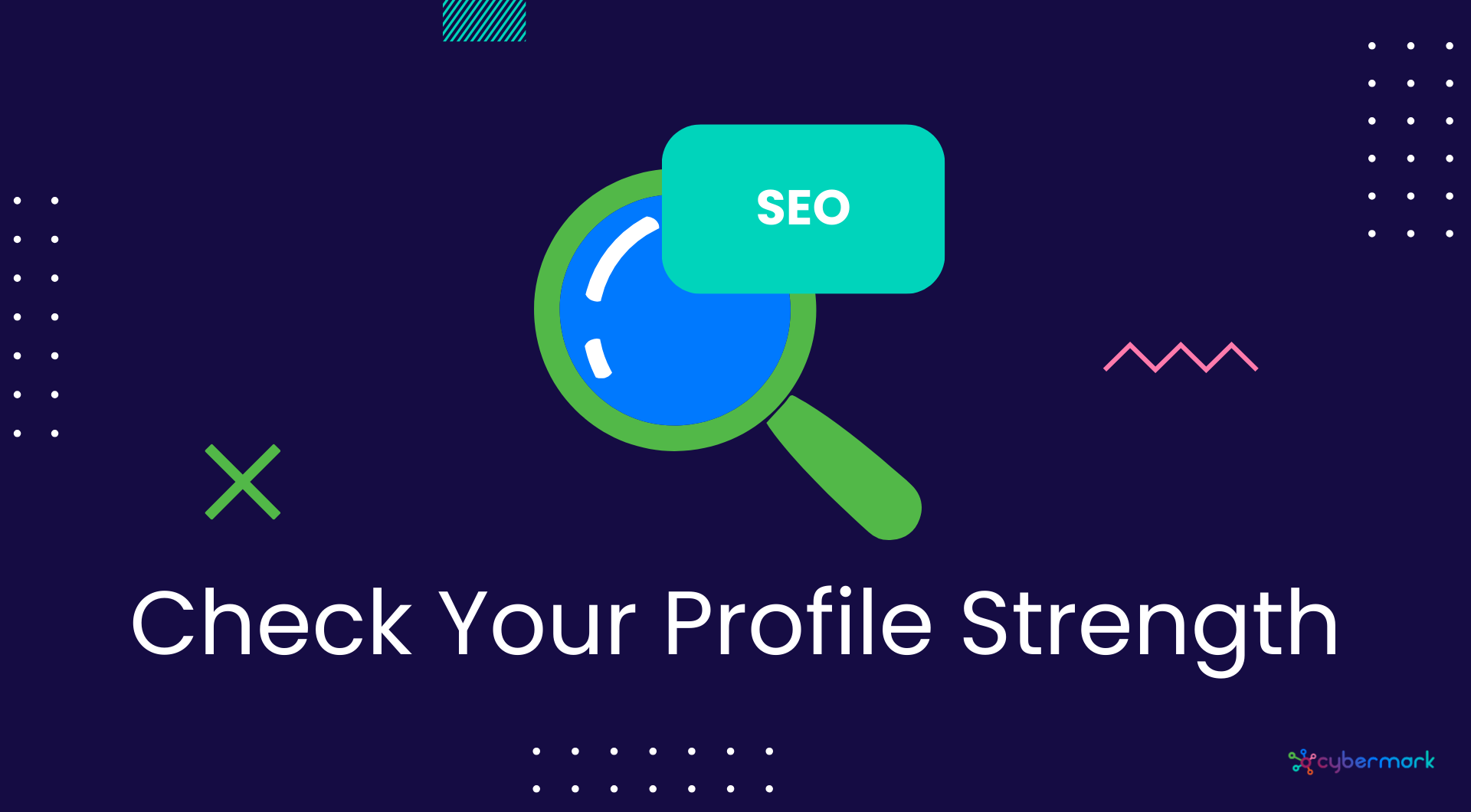 Check Your Profile Strength
Fully optimizing your Google Business Profile means adding as much information about your business as you possibly can. Google Business Profile makes optimizing easy with its user-friendly dashboard that has a range of fields you can fill out.
Under the "edit profile" section you can add a keyword-driven description about your business, an opening date, a link to your website, your business social media profiles, and so much more. We recommend filling out as many of these fields as possible.
It's also a great idea to utilize the "edit products" and "edit services" sections on your dashboard and add as much information about what you have to offer. You can the names of your products, price ranges, images, and other relevant information to highlight your amazing work!
You should also select the "add photo" section of your dashboard to upload your most recent business logo, a cover photo, and other images that highlight your business. Additionally, you can add booking links, set up calls and messaging, and track your profile's performance.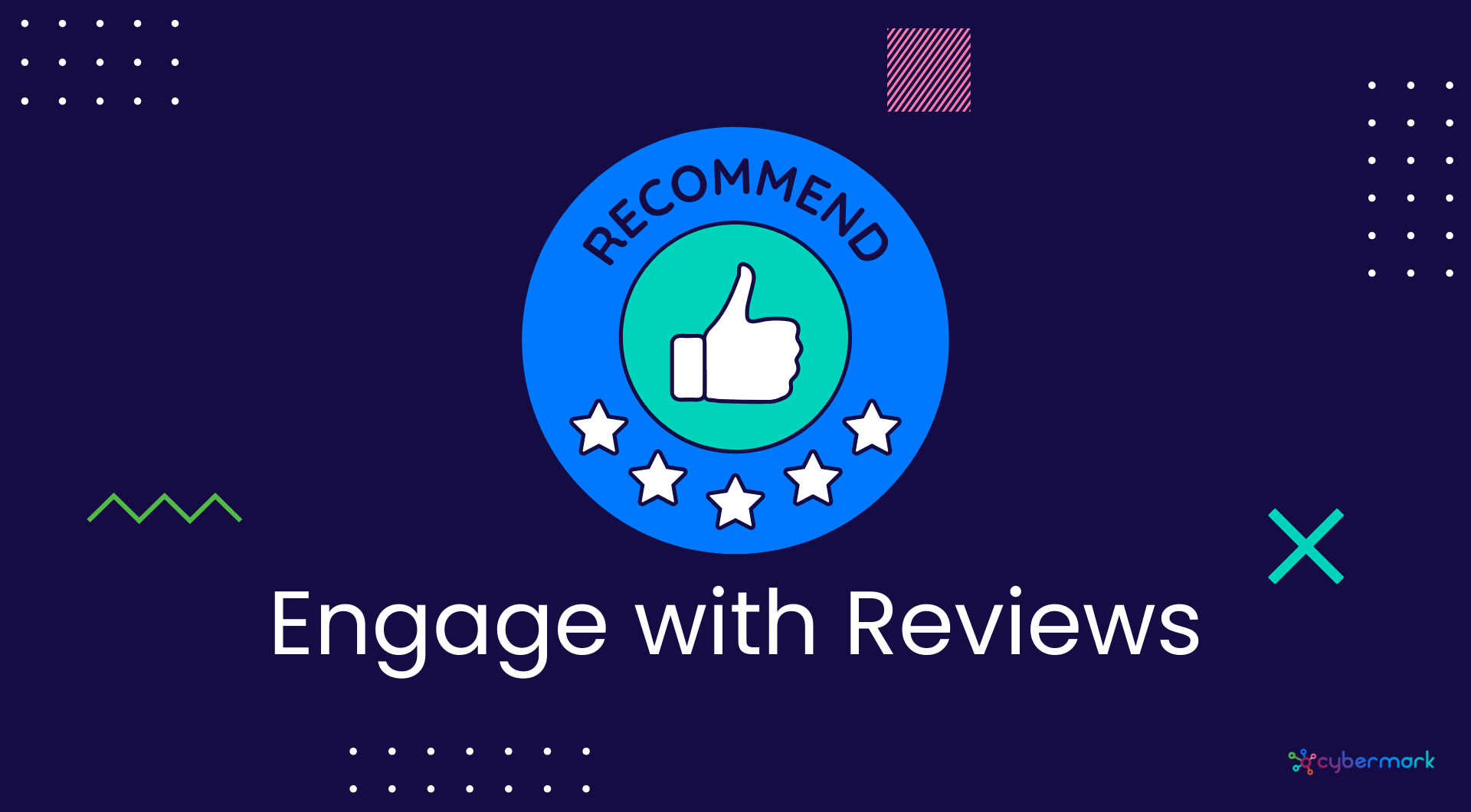 Engage with Reviews
Another great way to optimize your business profile for search is to actively encourage reviews about your business. It's estimated that review signals account for 9.8% of your website's total ranking factors. So, you should always encourage reviews even if it's as simple as leaving a card on your front desk.
Here are some tips for getting 5-star reviews:
Create a great atmosphere: Customers want to experience the "why" – why choose your business? A great atmosphere will help them fall in love.
Build relationships: People are more likely to leave a review when they have a highly positive experience. Continue to nurture relationships with your customers.
Don't hesitate to ask: Over 50% of consumers will leave a review if asked to do so. It never hurts to ask!
Even more important than collecting reviews, is engaging with them. Respond to reviews – even the negative ones  – regularly. Though it may seem daunting, it helps your business identify growth room and show other clients that you care about customer satisfaction. Additionally, responding to reviews adds credibility to your business (which Google LOVES).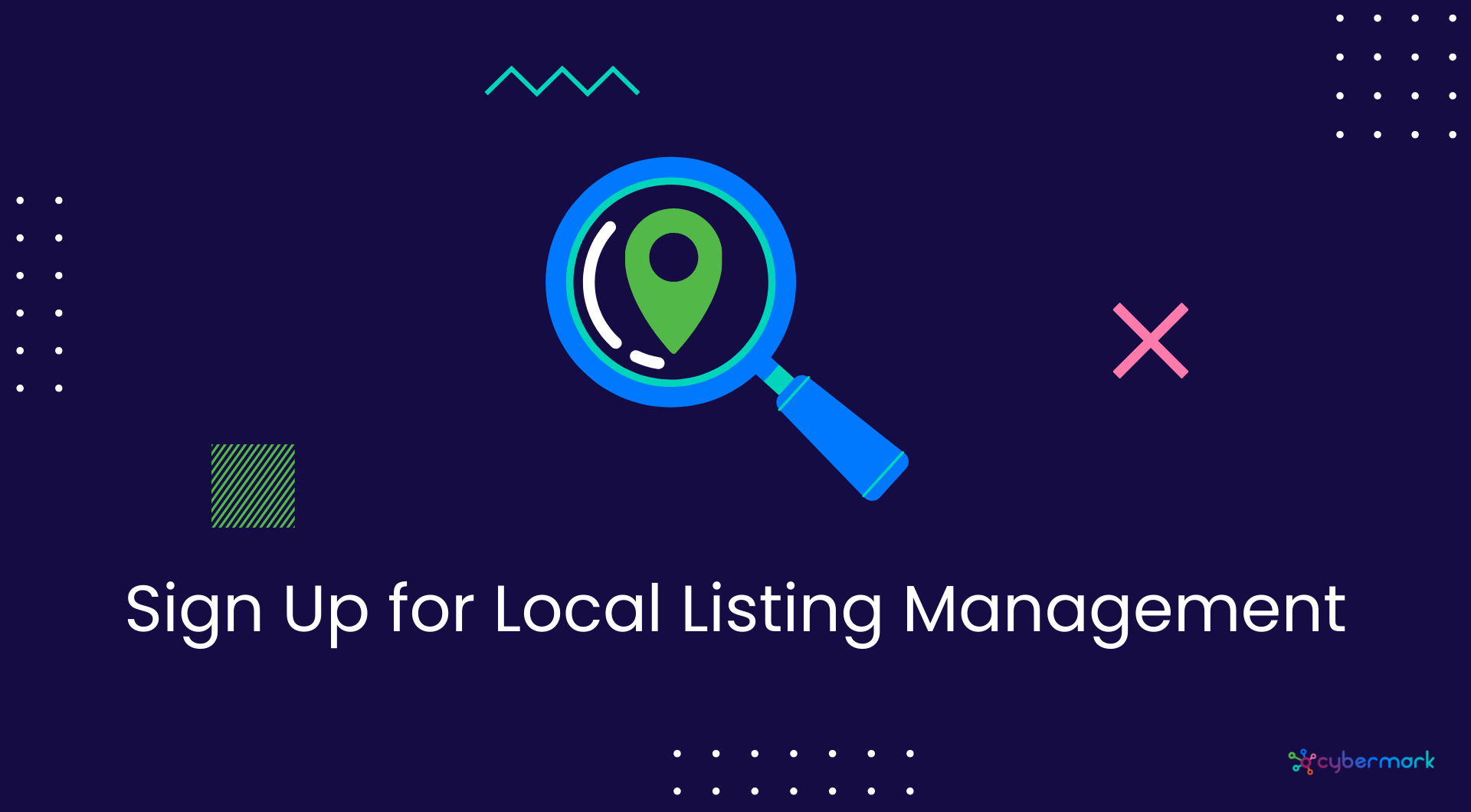 Sign Up For Local Listing Management with CyberMark
Managing local listings, especially ones with high traffic like Google, can be strenuous for the small business owner. If you need help managing your Google Business Profile and other online listings, contact CyberMark and inquire about our local listing management services.
Our partnership with Yext (the top local listing management platform around) allows us to help you manage your online listings effectively and efficiently so you can focus on business as usual. Sign up for local listing management for help optimizing your Google Business Profile and increase your organic leads today.