Brand management is at the heart of every successful franchise. Without strong branding, franchises lose out on the benefit of working with a well-known and trusted name in their industry. When it comes to the digital landscape, that means having a high-performance franchise website platform that is built to scale and efficiently manage your brand image across locations.
From national marketing promotions to efficient brand compliance, CyberMark's franchise platform has always been designed to empower franchisors with the essential tools to support their franchisees online. It has served as a one-stop solution for expanding brands looking to establish a strong online presence in both the national and local markets.
But as the digital landscape has evolved, so has CyberMark. We've been working hard behind the scenes to update our franchise platform to meet the needs of the modern-day franchisor. Check out the new and improved features of our empowering Franchise Platform!
Global Media Library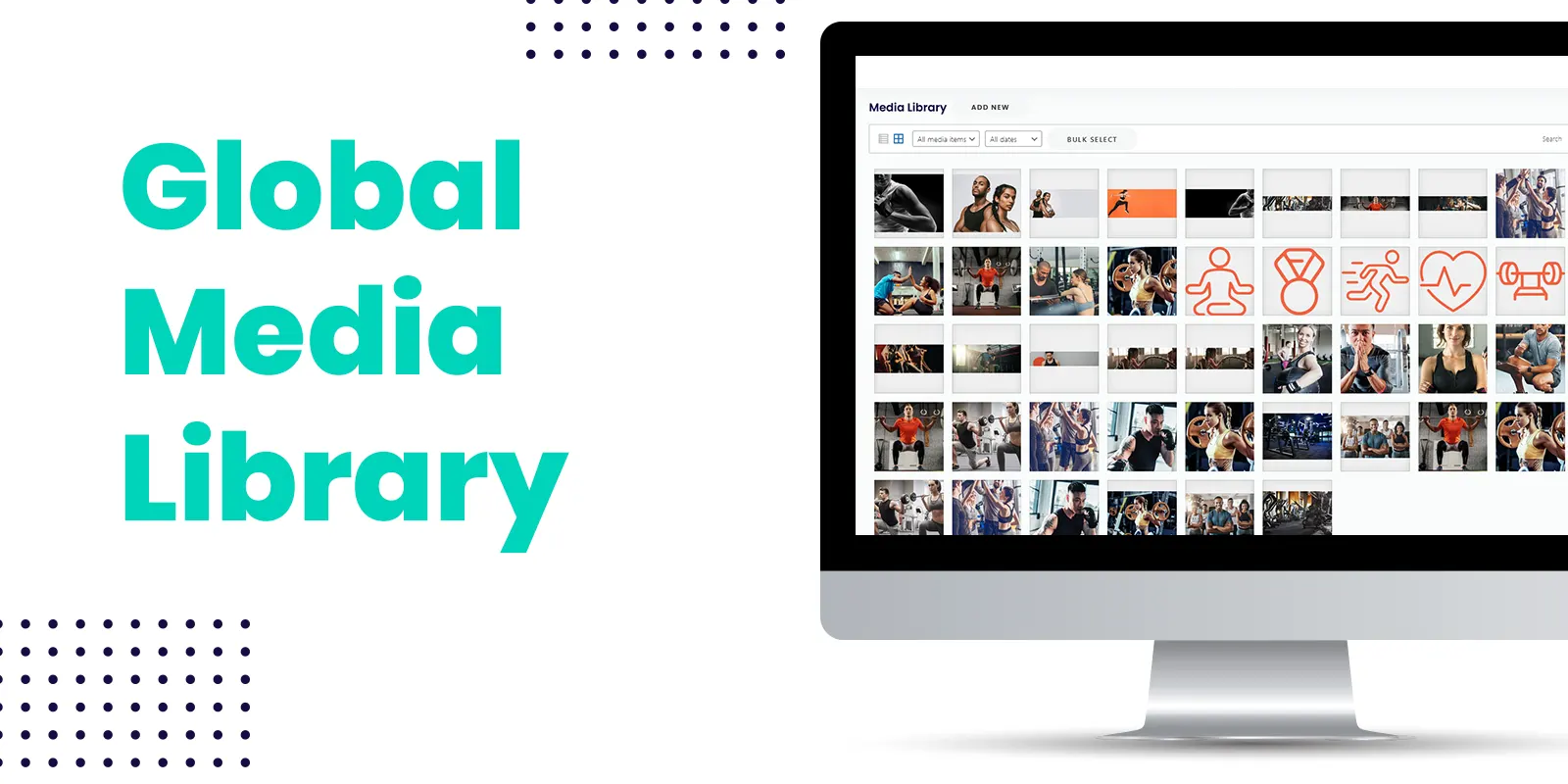 Our new Global Media Library makes brand management easier than ever! Franchise owners now have unprecedented control over every image file across their brand's media library. This feature streamlines the process of updating product images, logos, promotional graphics, and more. Having access to the Global Media Library will allow franchise owners to uphold brand standards with ease.
Live Analytics Dashboard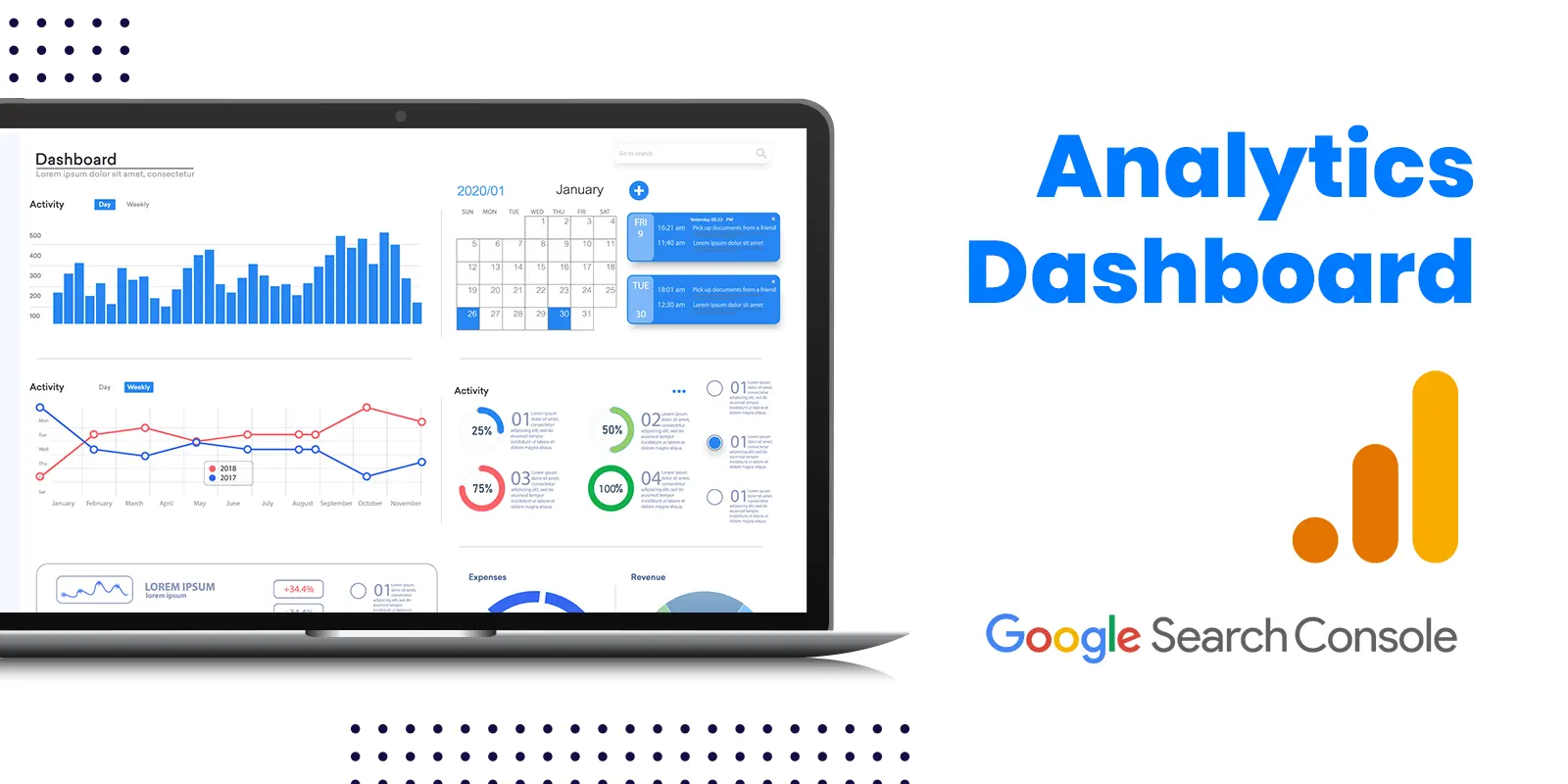 Our new Live Analytics Dashboard seamlessly integrates with Google Analytics and Search Console to bring you the latest updates on your locations' performance. Each franchisee will have real-time and historical insights about their business at their fingertips. This game-changing feature allows both corporate and location owners to better understand and analyze their site's performance.
Self-Managed Areas for More Local Identity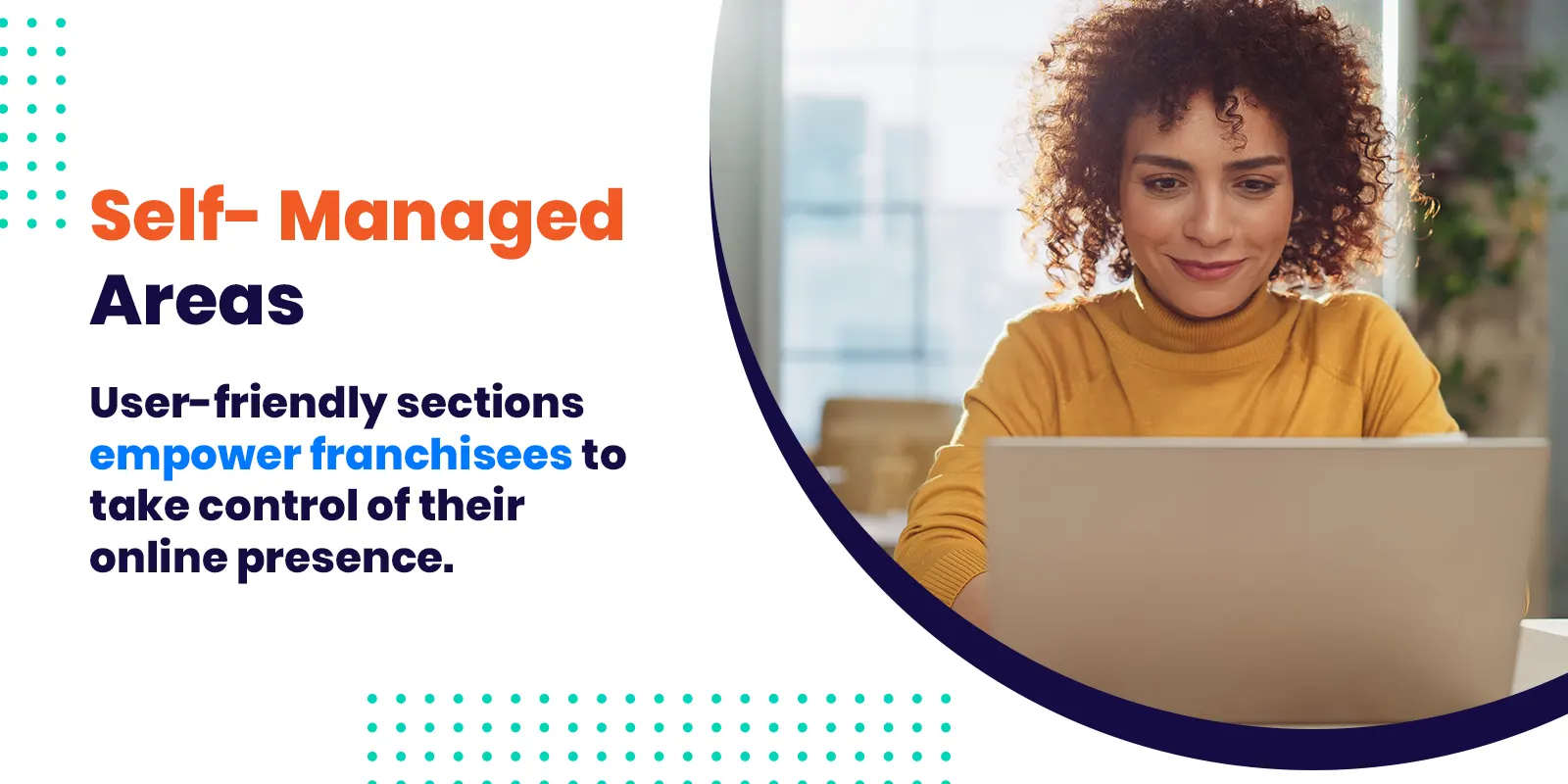 Our latest upgrade comes with a new "Self-Managed Area" to help franchises provide personalized information about their business while maintaining brand standards. This area allows franchisees to provide their own testimonials and team profiles that highlight their individual business to their local audience. Location owners can also showcase their business's events, specials, and job opportunities directly on their website.
Local Listings Integration & Reporting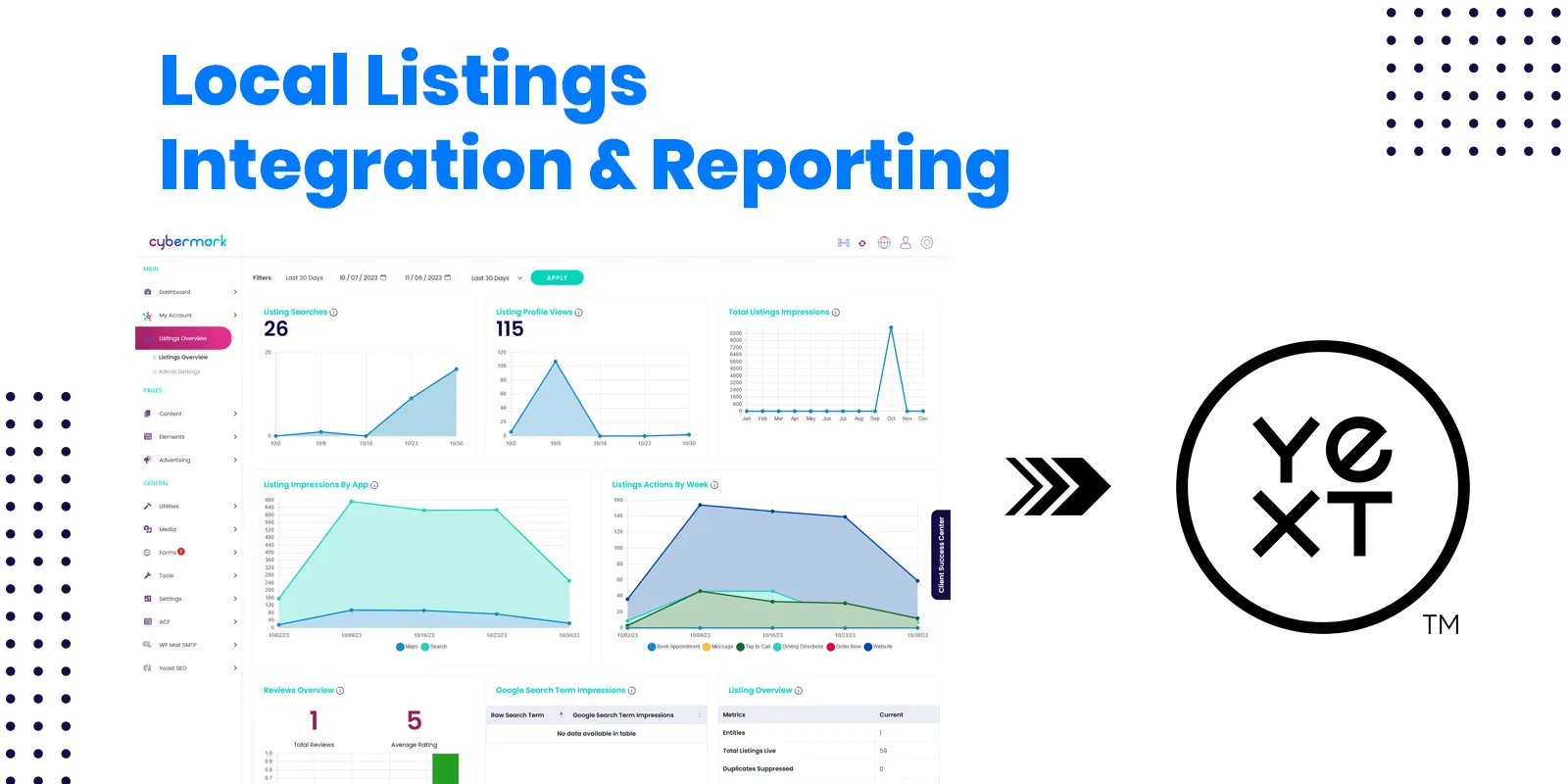 Nothing boosts a franchise's online presence like local listings. Not only are we partnered with Yext (the top local listing management platform), but it is now seamlessly integrated into our Franchise Platform! This means franchisees can update their business information directly in the platform and it will automatically sync with over 50 local listings.
Potential clients will never be misled by bad directions or wrong business hours again. You'll also be able to see local listing data directly from the reporting dashboard. Gain real-time insights on locations' online presence, impressions, interactions, and other data about your brand's listing performance.
Form Integrations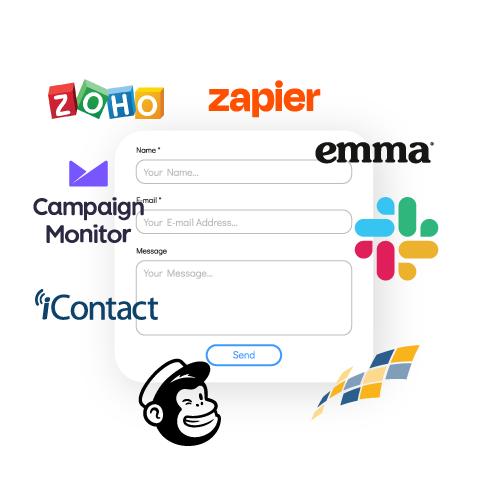 Our platform is now equipped to seamlessly integrate with leading CRM systems, email marketing platforms, and more. Whether you use HubSpot, Campaign Monitor, Constant Contact, or other marketing systems, our platform ensures streamlined data management. This makes it easier than ever to connect and manage essential tools for a more efficient and organized experience.
Build Your Franchise with CyberMark
CyberMark's Franchise Platform is the perfect solution for expanding franchise brands. It offers the perfect balance of efficient brand management and personalization for franchisees. From live analytics to self-managed areas, the Franchise Platform has everything corporate and location owners need to succeed in today's digital landscape!
Get a proposal and empower your franchise with CyberMark's Franchise Platform today! Learn more about our franchise website platform and other franchise marketing services at CyberMark. As a full-service digital marketing agency, we have the tools and expertise you need to empower your business online. Contact us today to learn more about partnering with CyberMark.
Additional Upgrades, Maintenance, and Feature Additions
CyberMark will also be making the following upgrades to our platforms to improve the overall experience, performance, and usability of the CMS for our brands.
Improved UX of the dashboard experience
Implementation of SCSS, gulp.js, and code minification for improved speed
Consolidation of theme template files for better organization and speed improvement during project implementation
Addition of how-to videos throughout CMS for assistance in self-managed areas