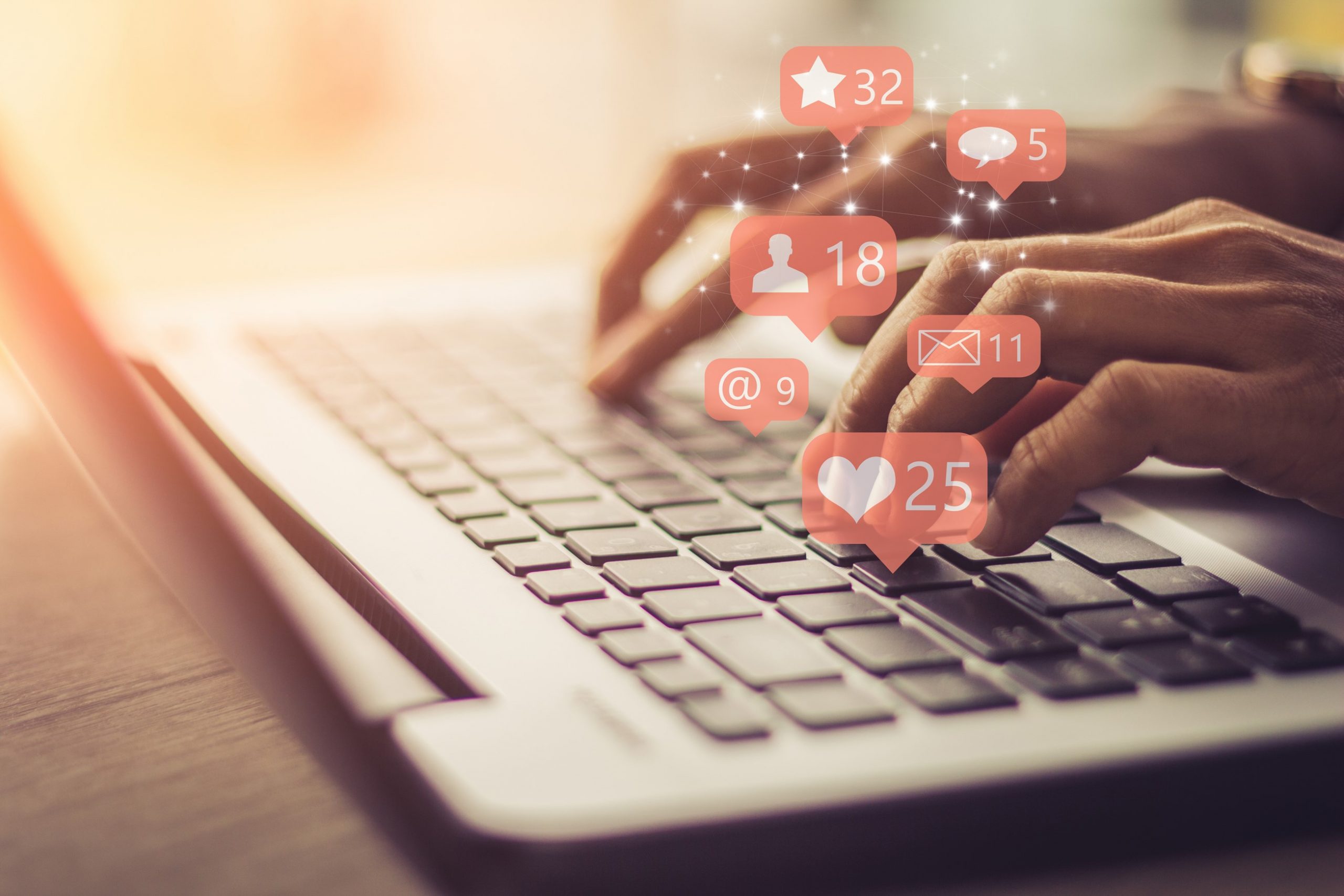 It's safe to say that social media isn't just a trend. It's here for the long haul, for better and for worse. If you're a small business, it's never been more important to maximize social media so it can be "for better."
While there are multiple social media platforms out there, let's just use Facebook as an example. Whether you will be your own Facebook account manager or hiring one, the numbers alone highlight how important this one pillar of social media is.
During the third quarter of 2021, Facebook reported an average of 1.93 billion daily active users. Facebook also touted 2.91 billion monthly active users. Both figures represent a 6 percent increase year-over-year. Keep in mind that these figures are solely in regards to Facebook, not any of the other popular social media platforms out there.
That's a lot of people visiting Facebook everyday. Surely, your ideal customer is in that group. But how do you target those people among the vast sea of humanity? That's where having a Facebook account manager (or any other social media account manager) to handle your online presence management is so crucial.
Advantages and Disadvantages of Social Media
The only true disadvantage of social media is how massive and widespread it is. Is your ideal audience on Instagram? Facebook? A combination of the two? A different platform altogether? That can be a headache to figure out, albeit a headache that can be easily solved with a social media account manager and some online presence management.
The advantages of social media? Where to begin? We've already established the sheer volume of people that use social media every day. Once your social media account manager has identified the best way to target your ideal audience, it's time to start letting social media work for you.
Appearance: This is all about increasing your visibility. Once you've identified which search engines and social media websites you want to advertise on, it's time to maximize your appearance on those platforms. Social media lets you build every aspect of your brand.
Advertise: Social media also allows you to use targeted advertising to grow your business. This is a major advantage in 2022! Radio ads and traditional television ads are dropping in value as we move towards a more streaming-heavy culture. But streaming ads are also oftentimes skippable, or at the very least, ignorable. Ads on social media? They live alongside social streams, making them much more present.
Audience: Perhaps one of the best advantages of social media is the ability to build a community and interact with them. That is such an invaluable advantage of social media marketing, especially in comparison with other traditional ad formats. It's difficult to build a community with traditional ads. It's impossible to respond directly to consumers with traditional ads. You can build a community and interact with them through social media.
If that sounds like a lot, don't worry! Online presence management can be difficult, but it's not a journey you have to take alone. A social media account manager at an experienced digital marketing agency can make this journey so much smoother.
What Is a Digital Marketing Agency?
A digital marketing agency is an organization or company built to provide you with a wide variety of services in one comprehensive package. This helps offset any potential issues you may have in-house (lack of experience being chief among them.)
CyberMark has over 22 years in the industry as a digital marketing agency. And we'd love to help you along your social media marketing journey.
Why Should We Hire You for Social Media Marketing?
We offer social media services that build your online presence, drive traffic to your site, and increase quality leads. Here's a few highlights.
Basic social media management includes a one-time set-up of each social profile and regular social media posts on a monthly, weekly, or daily basis.
We will set up your campaign, analyze results, manage your budget and (most importantly of all) open a clear line of communication with you so all of our reporting makes the most sense to you. To give you even more ease of mind, we will work within a monthly advertising budget chosen by you, that works for you.
Not creative? No problem. Our in-house team will create content for your blog, post to your social networks frequently, respond to followers, and work on the overall growth of your brand through paid and organic social media strategies.
Contact us today to alleviate all the headaches and nuances that can come along with online presence management.