Avoid the Stress of Twitter Suspension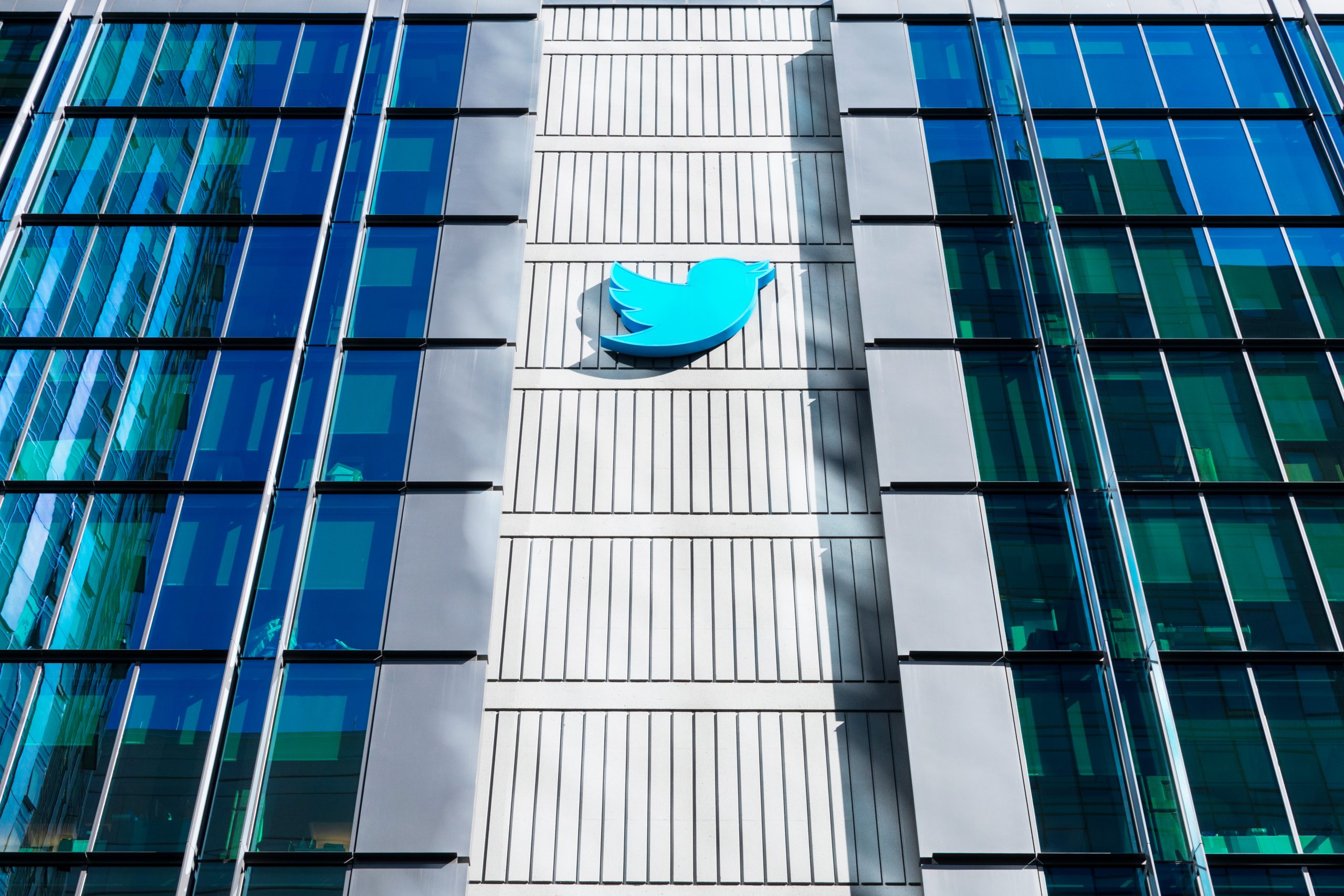 Building a strong online presence for your brand through Twitter is a long and tiring process. After amassing thousands of followers, the last thing you want to see is a message from Twitter saying your account has been suspended. Unfortunately, Twitter suspension can be a common scenario for a small business owner that's just starting out on social media.
All those quality leads you've been working on by posting link after link to your services can suddenly halt at moment's notice. Our best advice to the small business twitter account owner is to hire the professionals at CyberMark.
CyberMark's Twitter Services
CyberMark knows how to avoid Twitter jail and offers years of experience helping small business clients build their online presence. Through the social media services at CyberMark you can avoid the stress of a suspended Twitter account while simultaneously growing your brand identity through Facebook and Instagram.
CyberMark stays up to date with Twitter's terms of service to avoid violations of Twitter and potential account suspension. If you've been notified that your post violates the Twitter rules on multiple occasions, sign up for our Social Media services before being permanently suspended.
If you're already filing an appeal for a suspended account and want to avoid permanent suspension before signing up for services, here's a few tips.
How to Avoid Twitter Jail:
1. Don't Post the Same Content Repeatedly
Avoid using the same images, links, or other content. Twitter sees posting the same content repeatedly as spam. It's also a good idea to watch how many tweets per day your business is posting.
Use your Twitter account to post a wide variety of content that is strategically spaced apart.
2. Don't Create Multiple Twitter Accounts
Unless you're part of a large organization with several distinct divisions, it's best to concentrate your efforts on building one Twitter account. Twitter can suspend all your related accounts if you engage in this practice.
3. Don't Just Use Twitter to Blast Out Links
Although Twitter is great for sharing links to interesting content, it's also about engaging an audience. Accounts with links in every post are more prone to enforcement actions. Don't just post links; ask questions, share tips, and have conversations with other users.
4. Watch Your Following & Follower Ratio
Since Twitter monitors how aggressively accounts follow other accounts, the best practice is to follow a curated selection. Don't follow and unfollow hundreds of accounts just to boost your following.
5. Be Active on Your Twitter Account
Twitter regularly suspends accounts that sit unused for six months or more. Snatch up that great Twitter handle and start using it right away to avoid the risk of losing it.
6. No Phishing or Malware
Don't post misleading links or links to malicious content unless you want to get suspended. This is considered abusive behavior and is covered in the services you agree to.
7. Don't Abuse Hashtags
Including a hashtag (#phrase) in a tweet signifies that it is part of a tweet group. Tagging your tweets with unrelated hashtags is a misuse of the Twitter convention and can result in suspension.
8. Don't Abuse Trending Topics
Tweeting about a trending topic is a smart way to market your organization if it's relevant to your brand. There's a fine line between using trending topics to increase brand awareness and using those topics for spam. Only include trending topics that can relate to your organization.
9. Don't Engage in Aggressive Follower Churn
Do not use third party Twitter automation software to gain followers. "Follower churn" and is the same as following thousands of accounts and unfollowing them. Engaging in this practice puts your account at greater risk of suspension.
10. Don't Send Automated Direct Messages
You will likely be flagged as a spammer if you send out automated, cookie-cutter, or templated direct messages (DMs) to your followers. If you need to send out DMs to all your followers, take advantage of third-party Twitter automation services that offer a rules-based system to DMs for more personalized messages.
Twitter takes content moderation seriously and strongly discourages the behaviors listed above. Twitter may also suspend your account if you violate their rule against incitement or engage in hate speech.
Unsuspend A Twitter Account
So, your account is already suspended, and you need to know how to get your small business back to tweeting. There are three things that you may need to do in order to recover your account.
Add Your Phone Number
This is the easy one. If your account has been suspended due to an unconfirmed email address or phone number, Twitter will ask you to provide one when you log in. Follow the steps via Twitter's prompts, and you'll be back to tweeting in no time.
Unlock Your Account
If you log in and you get a message that your account is locked, you may have been promoting the link to your homepage a little too often. Twitter will ask you to verify your identity as the account owner with a few prompts. Read more about the verification steps and how to unlock your Twitter account.
File An Appeal
If you've accidentally violated one of the rules in this article, you may need to appeal your suspension. The first step to filing an appeal is to log into you Twitter account, if you can. Once you're logged in, use the same browser to open the Twitter appeal form in a new tab and follow the necessary steps.
Social Media @ CyberMark
For more information check out Twitters terms of service, or hand off your social media to the professionals at CyberMark. You'll find that our team has up to date information on the latest trends and rules surrounding various social media outlets. After onboarding, you can send your marketing assets and calendar ideas to our amazing social media specialists.
Our specialists are always in the know of the latest Twitter, Facebook, and Instagram rules. Call today at 623.889.3380 to learn more about how our social media services can help your business stay out of Twitter Jail.