Franchise websites that are built to perform
We Deliver So Much More Than A Beautiful Website
We understand that your website not only has to deliver your brand proposition, but it also has to generate leads. Unlike many website design companies that solely focus on website design, CyberMark is a performance marketing agency with over 20 years of experience building websites that deliver results. We have the SEO expertise, proprietary software, and on-going support to deliver a complete website solution for your franchise.
Custom Web Design
Our websites are custom designed to elevate your brand.  We use responsive design so your site looks great and is easy to use on any sized device.  This mobile-friendly functionality also enhances your search engine results on mobile devices.  We write and optimize all text and SEO tags to maximize your search engine results.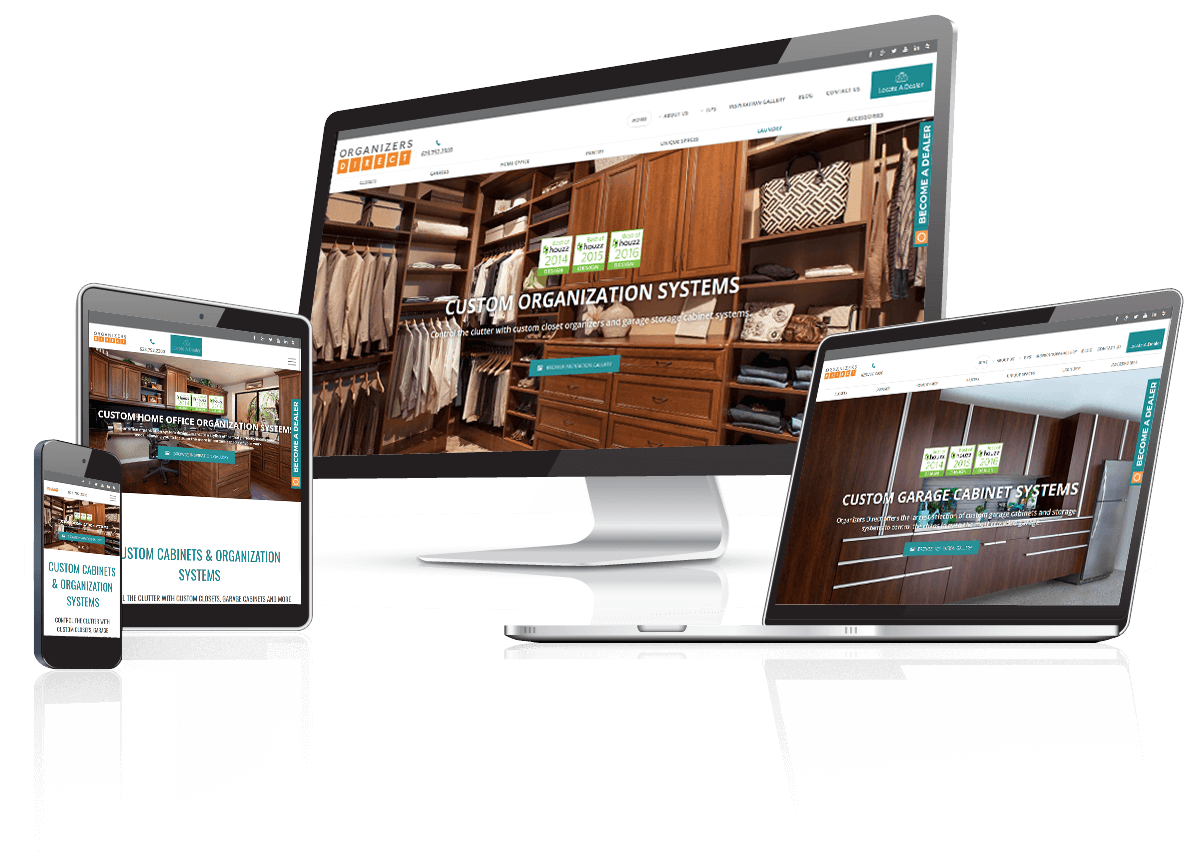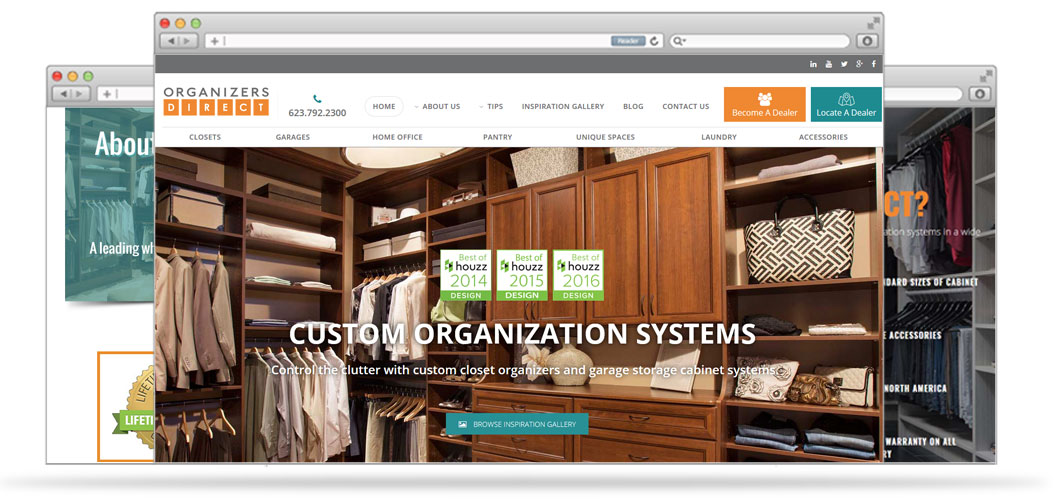 Franchise Microsites
Each franchisee is given a multi-page micro-site that is regionalized for the locations that they serve.  Micro-sites dramatically increase the number of keywords that rank in search engines. Micro-sites also enhance the user experience as all services and information for the franchisee are provided in one location.
Franchisor & Franchisee Analytics & Lead Tracking
Our lead tracking platform is a franchisor's dream.  Each franchisee has access to see their leads –   form submissions and phone calls – and the source of the leads.  As the franchisor, you can review lead performance in total and by location. The software is branded to your franchise including the email lead notifications to your franchisees. Our analytics portal tracks each micro-site's website KPI's and keyword rankings.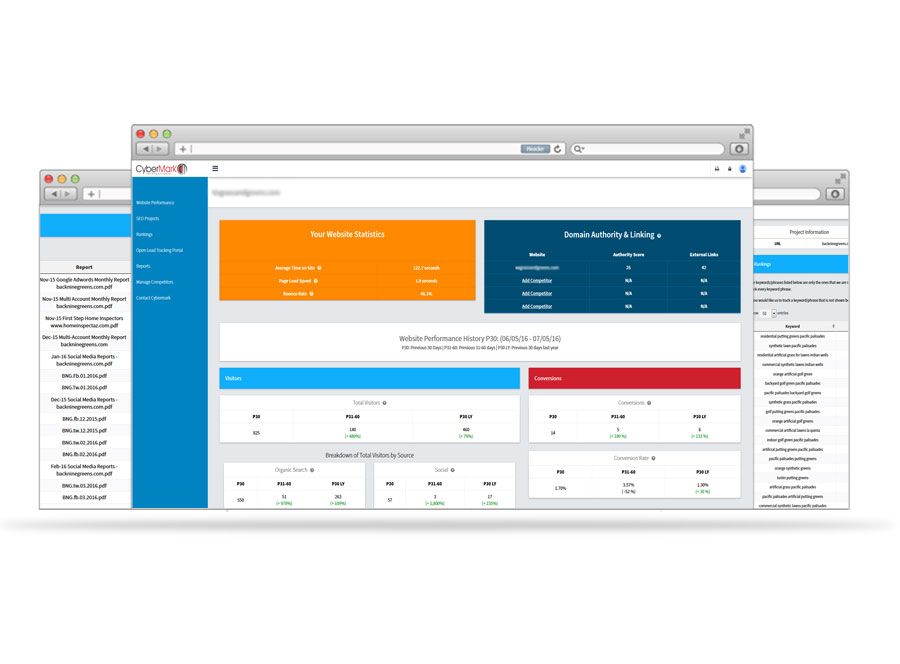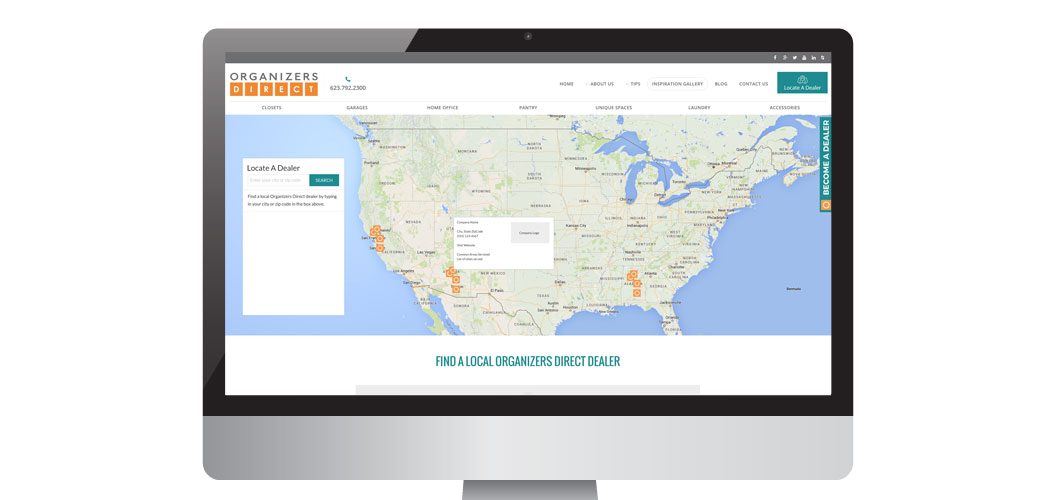 Custom Locations Map
One of the most important elements of a franchise website is the "find a location" feature.  Our locations map and functionality is not only beautifully designed and easy to use, it is also designed with SEO performance in mind.  Most website design companies don't have the SEO experience to leverage your locations feature to drive search engine performance.  We do!
Website Updates & Support
After your website is live, we provide on-going support by making your requested changes, adding locations, and providing any technical support.  We also perform software security updates to ensure your website is safe and secure.  We understand that managing a website for many locations and handling franchisee requests is a big job.  We take that off your plate!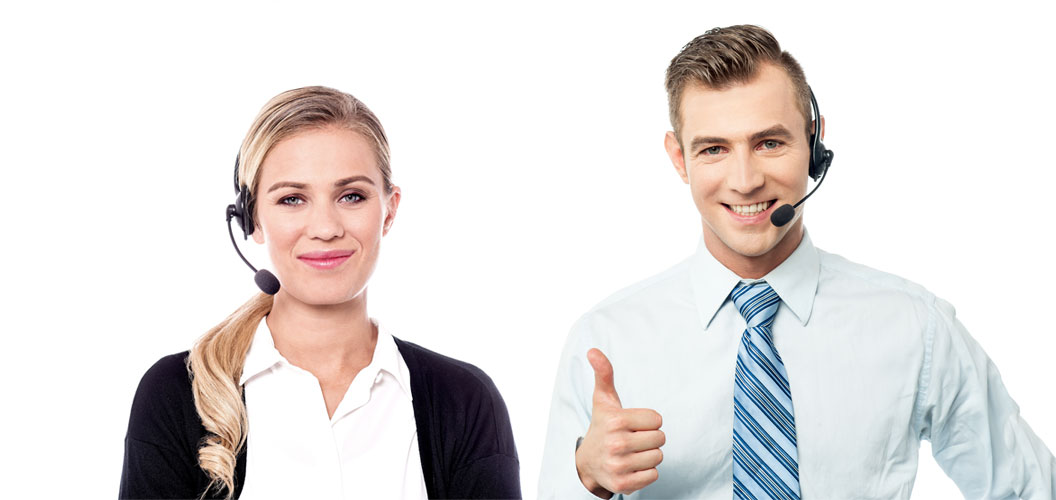 Download Our Guide

"Solve the 10 Most Common Franchise Internet Marketing Problems"
Grow your Franchise or Local Business
Great Franchise Marketing Works for Both the Franchisor and Franchisee. Contact Us Today to Get Started